Visit the coastline where the seafood, blessings of Suruga Bay, surrounding tea fields, and people are connected. Enjoy a tour that includes both Suruga Bay, Japan's deepest ocean area, and the iconic Mt. Fuji, Japan's tallest mountain.
About this tea terroir
The bay area offers a wealth of adventures and decadent seafood delights to satisfy your tastebuds. People come from all over Japan to buy Suruga Bay's fresh seafood. Yaizu Port's tuna is reputed to be the best in Japan, and Yoshida Port is famous for its whitebait. Aside from seafood, Shizunami Beach is popular for swimming as well as surfing, and Miho, Mochimune, Yaizu and Omaezaki are renowned for their beachside views of Mt. Fuji and Suruga Bay.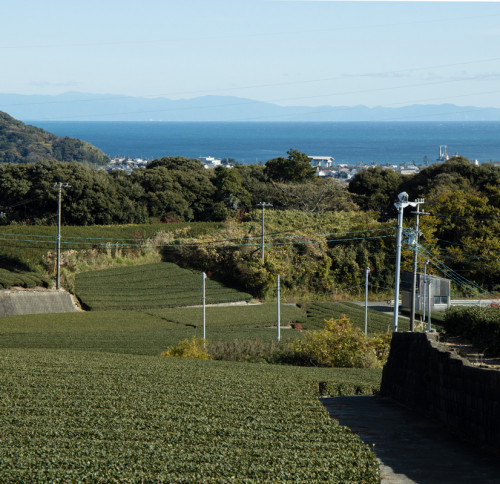 Access
The coastline is about a 15-minute drive south from JR Shizuoka Station.
Sea
Mineral-rich waters from several rivers flow into Suruga Bay, making it an ideal place for fish breeding and fishing. The restaurants along the coast serve a variety of delicious dishes using locally caught fish, such as horse mackerel, skipjack tuna, whitebait, golden eye snapper and cherry color shrimp.
Climate
The tea growing areas along Suruga Bay enjoy longer hours of daylight than Suruga's other three tea growing areas and therefore, have tea trees that grow naturally thicker leaves.
Asset
The bay area produces top-class volumes of unrefined green teas and is famous for deep-steamed green teas, which have a sweet and mild taste. Japan's largest green tea plantation (5,000ha) is located on the Makinohara Plateau.
Things to do in the Bay Area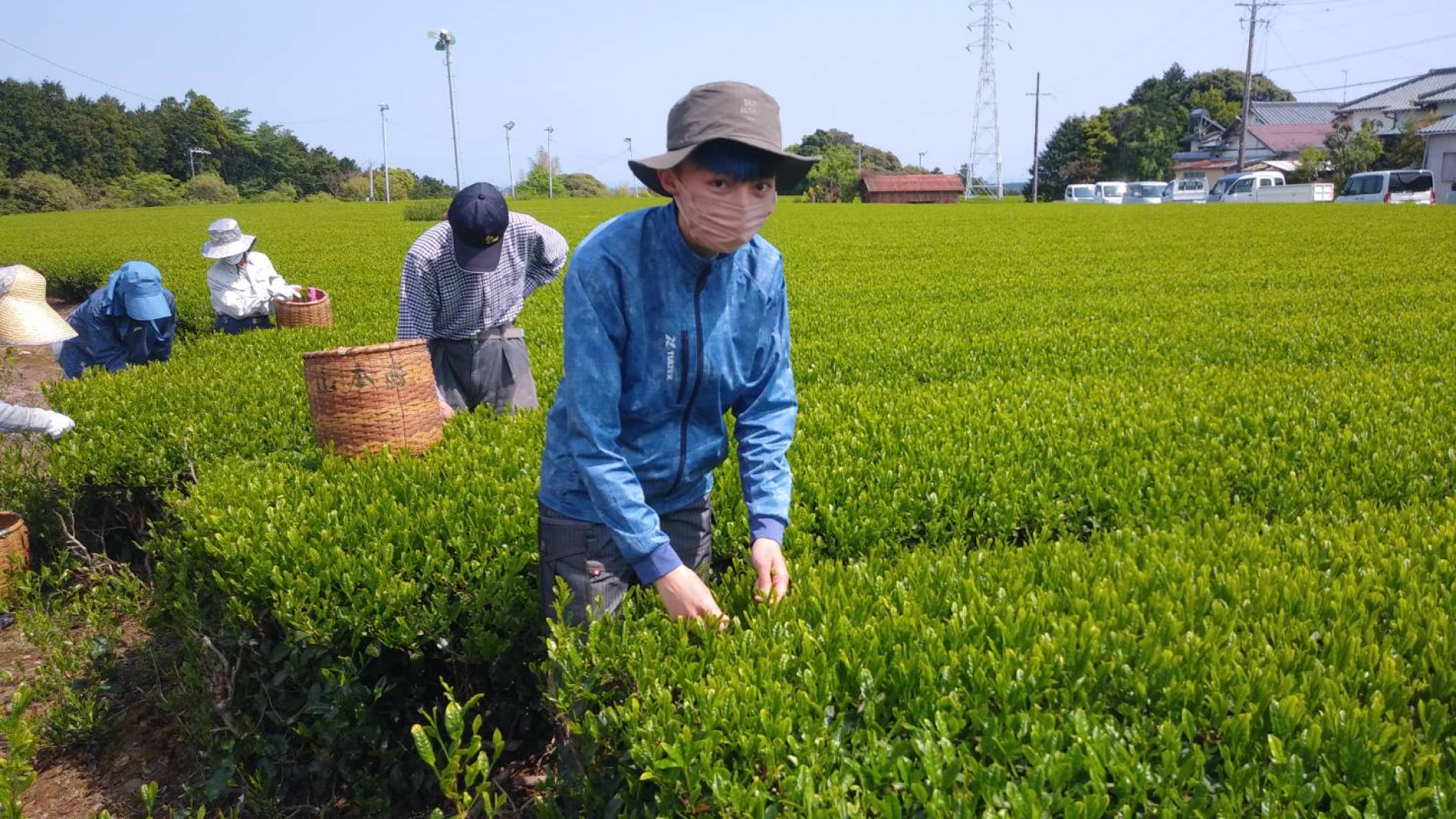 Makinohara's great tea fields lie on a vast plateau in the midwest of Shizuoka Prefecture. Watched over by the sacred Mt. Fuji, and the land is bathed with sunlight—it truly is a wonderful place to grow tea. Learn More
Find more things to do in the Bay Area