The mountainous areas have long been well-known for producing premium teas grown with great care on farms at high elevations interspersed with the rich forests and irrigated by waters from the pristine streams.
About this tea terroir
Shizuoka is Japan's top mountainous tea growing region based on local-oriented traditions and history. The high elevations yield fertile soil and freshwater resources, which give mountain-grown teas their distinctive flavors and characteristics. High elevation tea producers grow a wide variety of unique terroir teas. The tastes embody the individual producers' personalities, generations of preserved tea practices and the farmers' harmonious lifestyles with the land and nature. Visit tea farms in Suruga's mountainous areas to experience their distinctive tea flavors, sustainable practices and passion first-hand.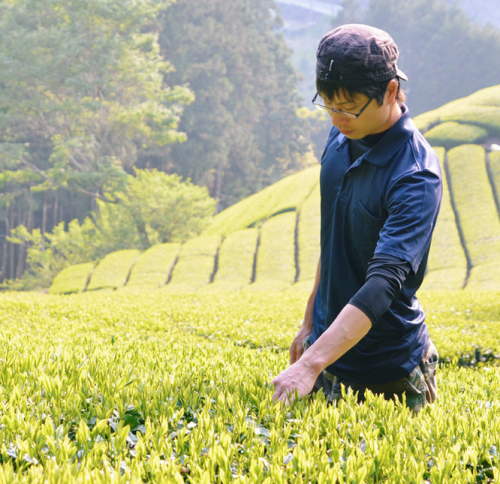 Access
The closest farms in the hilly interiors are roughly 20-minute drives from JR Shizuoka Station.
Nature
Suruga's most time-honored tea production areas are located near the upper streams of the Abe, Warashina, Seto, Hanashi, and Asahina rivers. The slopes along these clear streams are abundant in mineral rich soils and provide good drainage. For generations, farmers have utilized, cared for and preserved the region's natural blessings, making these areas synonymous with premium and exclusive tea production.
Climate
The relatively large day and nighttime temperature differences, sufficient rainfall and mountainside mists bring out the refreshing aroma and acclaimed tastes of Suruga's teas.
Asset
Suruga's lightly-steamed mountain teas are renowned for being well-balanced with natural sweetness and mild astringency. The upper streams of the Asahina River are one of Japan's best Gyokuro tea production areas.
Things to do in the Mountain Area
Located at an altitude of 600m in the quaint town of Kawane, Kawane Tsuchiya Tea Farm is situated in the Orokubo District. Learn More
Find more things to do in the Mountain Area