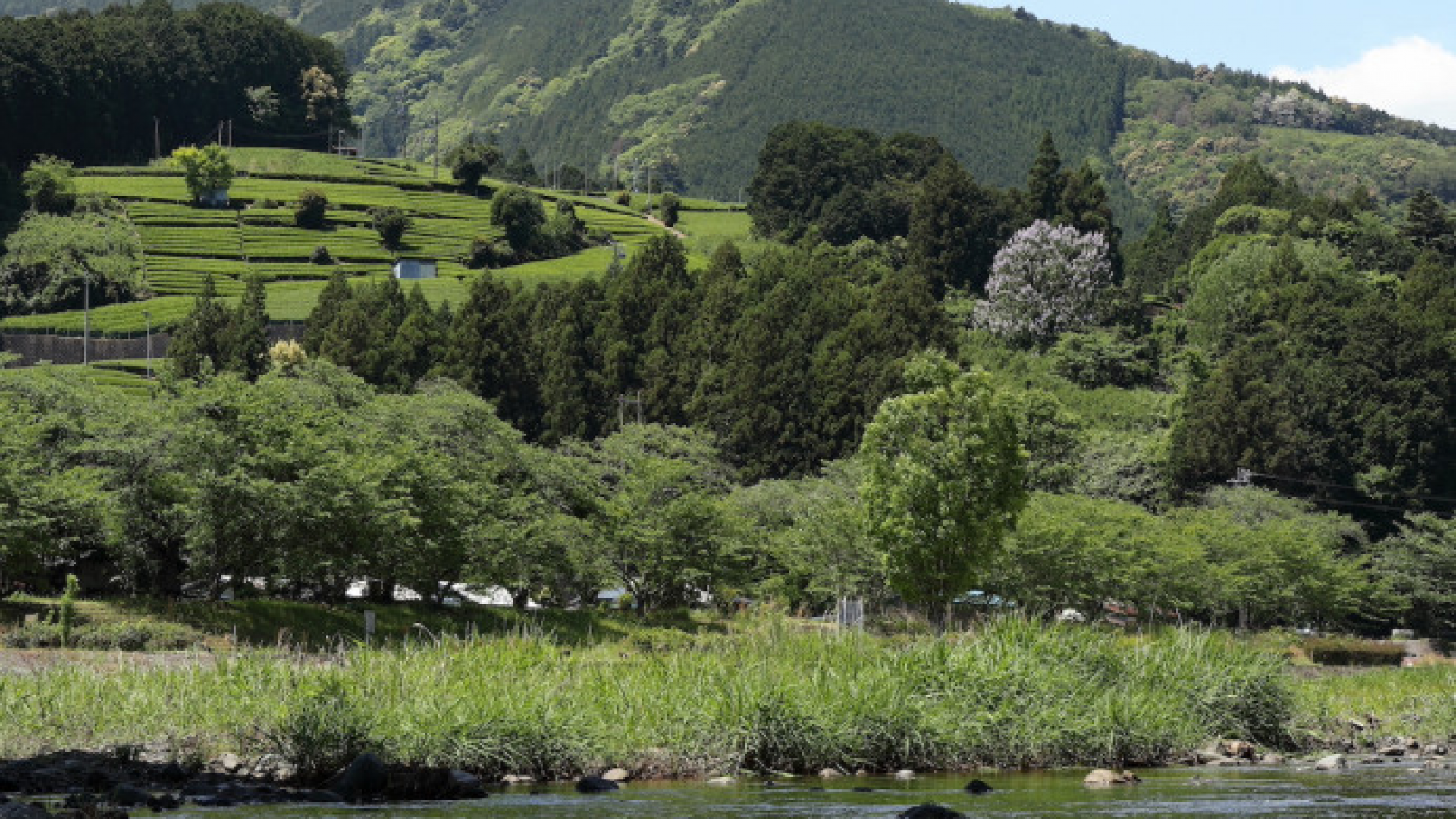 Tea Terroirs of Suruga
where to go in suruga
Suruga region in Shizuoka Prefecture is located halfway between Tokyo and Nagoya along the coast of the Sea of Japan. The region is made up of five cities (Shizuoka, Fujieda, Shimada, Makinohara, and Yaizu) and two towns (Kawane-Honmachi and Yoshida). All together, Suruga is largely regarded as the best tea-growing area in Japan and is made up of four tea terroirs. Visitors to the area may be surprised to discover the long history of Shizuoka tea—but a journey to Suruga will be richly rewarded with a filling of traditional Japanese culture and knowledge.
What is a Tea Terroir?
A tea terroir is quite literally everything that affects the final flavor profile and characteristics of a specific tea. These can include environmental factors like humidity, weather, water, and soil quality, and even go so far as to define local flora and fauna.
There are four tea terroirs in Suruga with each producing its own variant of the ever-popular Shizuoka green tea.
Plan Your Trip
Looking to craft the perfect Suruga trip? Follow our below guides to effectively navigate the rich landscape–from countryside adventures to urban outings. With our easy to follow access, accommodation and general information guides you can plan the logistics of your trip stress free, leaving more time to experience Suruga's wonders!