Before you start planning your Suruga adventure, be sure to familiarize yourself with the logistics of traveling in Shizuoka to ensure a prepared and stress-free trip!
Nearby airports and travel
Your first destination in Japan will be the airport! Listed below are the closest airports to Suruga:
Mount Fuji Shizuoka Airport: Located in Shizuoka prefecture, this relatively new airport is located about an hour bus ride away from Shizuoka City and is connected to multiple train stations via buses.
Haneda Airport: Located in Tokyo, this popular airport offers connections to Tokyo Station where you can then transfer to the JR Tokaido Shinkansen to Shizuoka Station.
Chubu Centrair International Airport: Located just outside Nagoya, this airport is connected to Nagoya Station where you can then transfer to the JR Tokaido Shinkansen to Shizuoka Station.
For travel to and within Suruga, check out our easy to follow guides:
Train passes in Shizuoka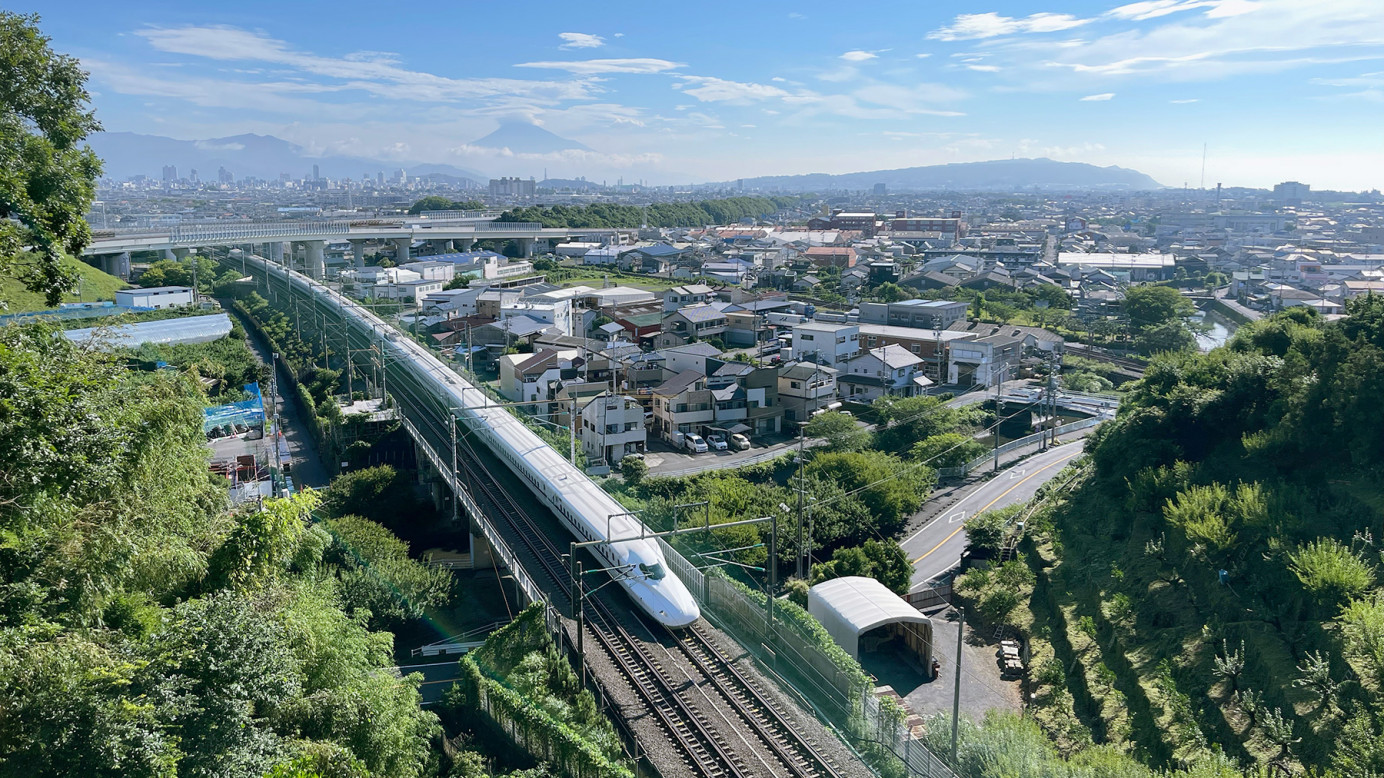 An excellent and convenient way to travel around Suruga is via its railways and buses, many of which are covered by the Japan Rail Pass. If you are looking for an economical pass, consider JR's Mt. Fuji-Shizuoka Area Tourist Pass Mini. This pass costs 4,570 yen and provides users three consecutive days of access to:
Select stations on the Tokaido, Gotemba, and Minobu lines (only non-reserved seats) and Izu-Hakone Railway
Fujikyuko, Tokai, Izu-Hakone, Shizutetsu, and Entetsu buses (select routes)
S-Pulse Dream Ferry
Please note that the regional pass does not cover shinkansen trains and limited express trains that only have reserved seating. The pass also does not cover access outside the Shizuoka region, such as travel to nearby cities. To be eligible for this pass, you must be a foreign tourist visiting the country using a Temporary Visitor Visa.
Learn more about Mt. Fuji-Shizuoka Area Tourist Pass Mini.
Taxi services
Taxis are handy for remote destinations that are not easily accessible via public transportation. Many taxi companies also offer sightseeing taxis for personalized experiences, which include visits to Nihondaira, tea farms, Kunozan Toshogu Shrine and ropeway, the Southern Alps, Asama Shrine, and many other popular destinations.
To request a normal or sightseeing taxi in Shizuoka, Shimizu, or Fujieda, simply call the appropriate service area's number (Japanese only). Non-Japanese speakers can also book a taxi online.
Be sure to call (054-297-5234) or fax an application at least one day in advance for a sightseeing taxi.
The company also offers rides to Mt. Fuji Shizuoka Airport and Haneda Airport.
Shizuoka Chuo's sightseeing taxis are flexible and happy to change course routes with prior notice. You can reserve a taxi by calling 054-285-2191.
The company will also pick you up from Mt. Fuji Shizuoka Airport in normal or jumbo-sized taxis. Be sure to call in advance for a flat-rate fee.
Fuji Taxi offers sightseeing taxis and transportation from Shizuoka City to Mt. Fuji Shizuoka Airport. Call the taxi dispatch center (054-255-1270) to reserve a taxi.
Shizuoka Wi-Fi Paradise!
Internet access while traveling is extremely beneficial—whether you are navigating with your GPS or looking for a place to grab a bite to eat. In an effort to meet travelers' needs, Shizuoka launched the Shizuoka Wi-Fi Paradise campaign to provide public wireless LAN (local area network) to visitors at a number of locations.
SHIZUPASS is the official site for the campaign and provides a list of the free local government Wi-Fi spots in the area. Participating cities include Shizuoka, Yaizu, Fujieda, Shimada, and Yoshida.