The Oi River originates 3,000 meters high in the Southern Alps of Japan and runs through Shizuoka Prefecture from north to south. The Oi River basin is home to three vast green tea production areas, including Kawane, Shimada and Kanaya.
About this tea terroir
The tea producing area located upstream of the Oi River basin is uniquely blessed with a perfect climate for growing tea due to its huge day and nighttime temperature variance and unfailing morning mist from the river, which is surrounded by forest-clad mountains. Kawanehoncho green tea is cultivated in fertile soil canopied by river mist in a naturally rich valley and when brewed, is a transparent, golden yellowish-green color The area located midstream of the Oi River basin is protected from direct sunlight by morning and evening mists, whereas the region located downstream of the Oi River basin receives more direct sunlight. The tea fields in Shimada and Kanaya located along the midstream and downstream of the Oi River produce tasty green teas with a rich aroma.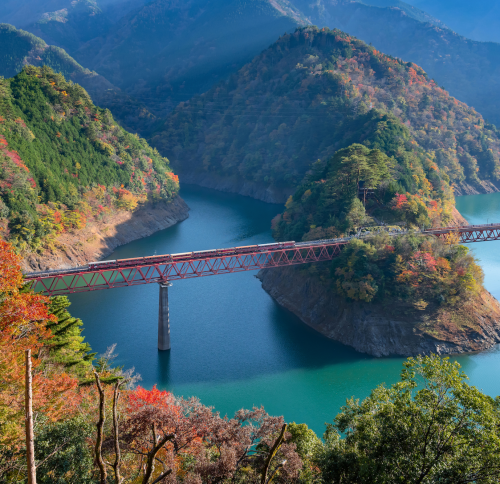 Access
The coastline is about a 45-minute drive from JR Shizuoka Station.
Tourism
Given the natural blessings of the Oi River, Suruga offers a variety of ecotours and "green" tours, including tea leaf picking and local farm-life experiences. Sumatakyo and Kawane, located upstream of the Oi River, are nationally famous for their superb viewing spots and rich nature. You can also enjoy the soothing mountain stream by taking a ride on the local steam locomotive run by the Oigawa Railway. Shimada and Kanaya used to be thriving post towns along the Tokaido Highway. The Horai Bridge (designated by Guinness as the world's longest pedestrian wooden bridge) and the Shizuoka Tea Museum are popular spots to visit.
Asset
The river area is renowned for its quality brand of tea due its ideal location, time-honored traditional methods and the hard-working efforts of local tea producers.
Things to do in the River Area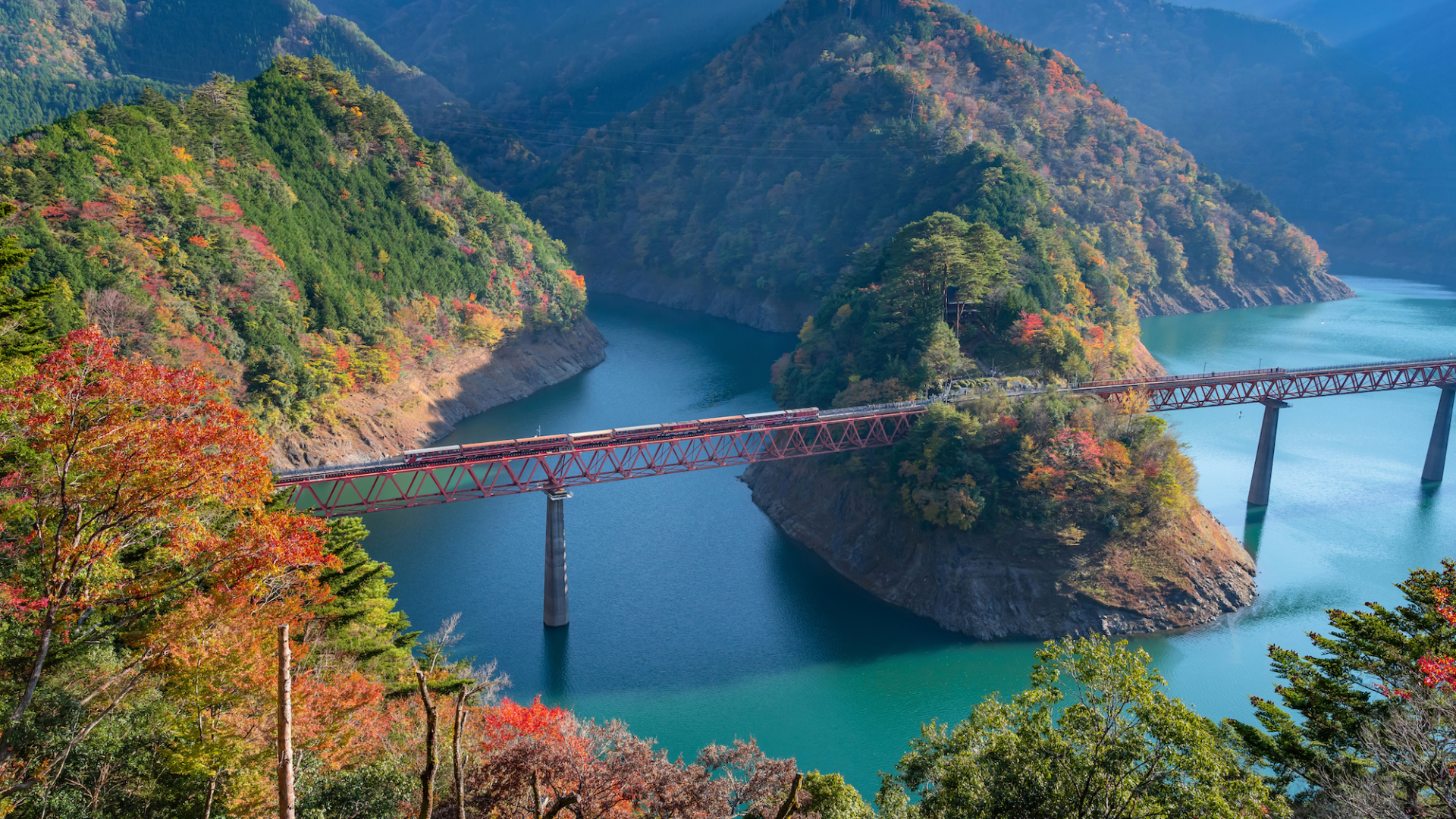 Okuoi is reputed to be the gateway to the Southern Japan Alps. The area commands a majestic landscape of clear water, blue skies, and lush greenery. Learn More
Find more things to do in the River Area